but recognize how they did
A reportback on a trip to Libertopia
This is an attempt at a friendly reportback. Of course it'll be filled with my usual scorn and antipathy but I will attempt to point it in the direction of the larger things and not the other things, like people.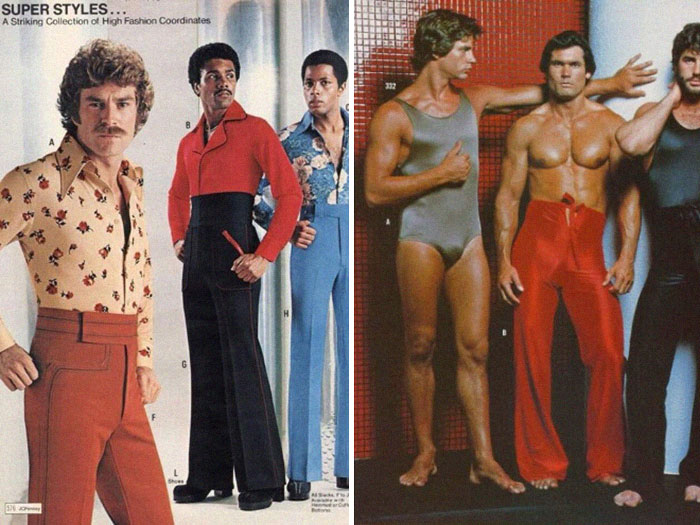 Here is the start. I am in an awkward situation for an anti-capitalist. My primary project is a publishing project that sells commodities. I usually describe myself as an anti-capitalist but my project is, by my measure, a capitalist one. It buys and sells commodities. My anti-capitalism also associates me with a couple hundred different ideologies that I hold a very slender ground with, like Maoism or social ecology. Factor in that I am looking for opportunities to grow beyond The Milieu and have just published the Billionaire's Bible and finding an event where I could meet some other kinds of anarchists was intriguing.
Enter the Libertopia Festival. An event of "All Things Peaceful and Voluntary," whatever in the hell that means. But let's look closer at their ideas…
Libertopia
Join us on our mission to create a worldwide movement of individuals dedicated to the ideal of voluntary societies premised upon mutual respect for each person's dignity and sovereignty.
and…
Libertopia 2018 will feature familiar exploration tracks, including:
Foundations of a Free Society
Entrepreneurship, Wealth Building, and Investing
How to Live Free in an Unfree World
Relationships
Culture of Liberty
Health and Happiness
Along with new exploration tracks:
Cryptopia
Let's Build Libertopia
Raising Children
Voluntaryism
Start-up Societies and Seasteading
Bitcoin and Blockchains
and finally
We are also proud to announce that our headline event at Libertopia this year will be the Birth of a Free Nation. Witness an Apache tribe sign their new constitution marking the beginning of their journey to creating the first blockchain-based, Voluntaryist, sovereign nation.
Decoding the Rhetoric
Similar to an anarchist gathering (which I assume most readers will have attended or at least read about) the gap between what's being said/promised and what is being delivered is jarring. We say something like "we intend to liberate desire and smash the state and capitalism" and deliver stale bagels and a queer dance party that gets suppressed in minutes after a series of lectures by dudes who dude. Whereas they claim a movement, and put on an event in which the presenters and tablers outnumber the audience at least 2:1. Libertopia featured 80 speakers and about a 20 vendors (most of whom were also speakers) and I never saw more than 100 people there the entire weekend. The math here is bleak, if your goal is a movement, or even just an audience of people interested in new ideas. Or it's simple: while there may not be an audience for the ideas of Libertopia there is a high degree of involvement from the perspective of effort per person.
The rhetoric in the first quote ("join us in our mission…") has just begun though. The authors also desire an "ideal of voluntary societies premised upon mutual respect for each person's dignity and sovereignty," code for individualist non-violent social change by way of market forces. which is adorable. Sovereignty is a particularly interesting turn of phrase here. It is an obvious nod to the Sovereign Citizen Movement and the soft claim that sovereigns aren't answerable to the state but instead to common law (private land ownership is protected by the local sheriff, the new highest law of the land).
This is one of the few places where the distinction between these "right" anarchists and the rest of us can be exposed. Most of the rest of us understand sovereignty in the context of revolutionary theory. A sovereign is one who has the power to create a condition (or state of exception in the Schmitt formation of the term, which was in reaction to Benjamin's concept of revolutionary violence). For the Libertopians 1. there is a law of the land, 2. it's probably the sheriff (and the Constitution), and 3. a total transformation of our social world is unnecessary and undesired.
Their "exploration tracks" are an interesting examination into the priorities and biases of the Libertopians. While I wasn't able to see many of the workshops, our table was planted right in front of the main stage (one out of four venues for presentations) so it's safe to say I saw the highlights.
The primary delusion suffered by the Libertopians is their funny definition of capitalism. I want to give this a bit more room to breathe but suffice it to say that over the weekend I heard the term wealth, entrepreneurship, and even corporatism more than the term capitalism. The aesthetic of the event was at least 50% identical to a Friday night at the Marina (a famously bridge-and-tunnel, bro-centric, VC funded neighborhood in San Francisco) so there clearly is a something-so-close-to-capitalism vibe going on here that anyone who wasn't a Libertopian wouldn't notice it.
Fundamentally what I saw was Money, Bitcoin, Old Timers, Health, and something-like-DIY. Most of the money workshops were in the small rooms and consisted of speakers pitching their small business solutions (to about a dozen people each). The bitcoin people are the dominant species at Libertopia. They provide modern answers to a tendency that can feel out of date (ie rhetoric that feels 18th century and Constitutional). They drip VC funding (one vendor had bitcon ATM machines on site), optimism, and disruption (ie crime and black markets). The old timers were from the libertarian scene prior to the Internet. Some of these people can be found on C4SS. They resemble the ranters of the anarchist world who show up consistently to rail about workers movements, and how it used to be, to an audience of 2-3 enthusiasts and a dozen bored people who are simultaneously staring at their phones. There was a health crowd, representing an interesting direction for this audience. It tended to be the main topic for female-bodied people to speak about (and even dominated), and was clearly nothing like the tweedy economic discussions. (Note: it only cost $25 a day to attend the daily yoga sessions!) Finally, there were the DIY folks: the most natural allies between us and the anarchist right, but more on that later.
It is worth mentioning the nod that Libertopia has given natives. This is hard because it is a real engagement but not mappable for most anarchist types. Race was generally not mentioned at all during the weekend and so this strange ceremony that launched a new nation (!!!) really did come off more like a spaceship landing than something to take seriously but you should check out the link to see what you think http://www.camnnation.org/about/camn-constitution/.
Obviously I could go on about this–at length–but I'll just say two things. I met the speaker/leader/Chief of this project and came away nervous. The constitution linked proposes as its first law that "All people live to pursue gain" which is a real head scratcher. I'm not sure I agree it's true but perhaps I do if you define gain in an existential sense rather than material. But then the author makes this point "The Chiricahua Apache Mimbreno Nde Nation accepts these First and Second Laws as incontrovertible and as scientifically identified fundamental constants of nature." and I'm totally lost. If I were forced to have an opinion about this it would be that it is harmless wingnuttery but maybe I'm the one who is out of step and missing something important.
Suffice it to say the themes covered at Libertopia were interesting to me as not entirely different from what I see at an anarchist gathering but more utopian (culture of liberty), practical (DIY, bitcoin, etc), and bizarre (bitcoin, Apache nation thing).
Capitalism & Representation
I don't want to full rant on these people and this event. I met a few truly open-minded people, which I will say isn't that common at anarchist events. I had a few great conversations and quite a few good ones. Many of the people in attendance laughed at the same things you and I would (eg All things Peaceful and Voluntary). At least fifty percent of the people weren't capable of seeing our table, but that's identical to the anarchist world. The difference is that in anarchyland I can see the performative non-seeing (whether related to post-left, Aragorn!, or Atassa) but here it was unclear whether it was about books, capitalism, or our more-or-less punk aesthetic (less than 10% of this crowd had this).
I do want to touch on a couple things before I wrap this up. One, I believe this was a very initial foray into this milieu. I don't exactly understand the distinctions between the Libertarians, the market anarchists, the voluntaryests, the agorists, and the Libertopians. Perhaps it doesn't matter but I am a sorting, grouping, conflict-friendly person and that's how I understand and organize. It wasn't exactly a beneficial event for LBC but perhaps it can be a worthwhile experience over time. Two, of course the event was primarily male (75%) and white representing (90%). The best conversation I had over the weekend was with an outlier but it wasn't about race or gender (although these topics were mentioned). These people are normal in a way we criticize in the anarchist space but we don't exactly criticize from a position of direct experience or particular enlightenment.
Three, capitalism… While I'd like to be gentle to an approach that strives to be voluntary and peaceful I don't think describing exchange in this world (ie Capitalism) as either are fair to the words. I am not up for writing a big essay about the difference between possession and ownership, violence by consent, and what the role of police are in society but if I did you'd hear a big fuck you to all of the people described at the bottom of this page https://libertopia.org/festival/.
They are not the reason to give this event or these people a chance. Those who are, are the small, failed entrepreneurs, freaks, fellow travelers, and people who confused Ron Paul with something real. I don't blame people for confusing the market with power (because it largely is). I blame anarchists for not having better tools for articulating why the (imaginary) market isn't the same thing as freedom.
More another time as the topic of why the Libertopians identify so closely with the forces (and personalities) that dominate them and create the very conditions they are against…
Final note, many of the main stage speakers are very aware of video format. Much of Libertopia was played for the livestream audience. As a result there was a serious percentage that had spray tans, name brand expensive clothing, and permanent fake smiles. It was eerie.